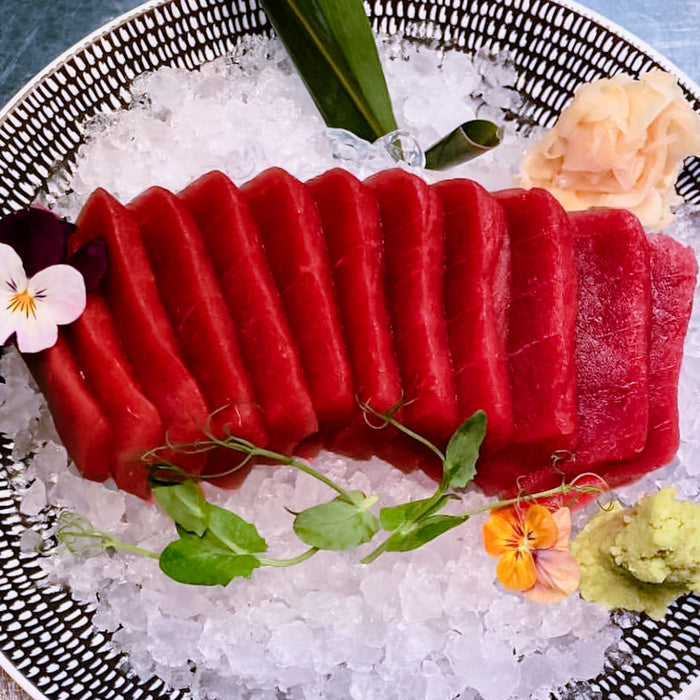 A-grade Australian Bluefin Tuna Sashimi 250g tray
Sold out
Original price
$32.99
-
Original price
$32.99
Australian export quality Southern Bluefin tuna has arrived!
Our A-grade bluefin tuna is usually exported to Japan and USA to be used in only the finest sashimi restaurants. That's why it's so hard to find here in Australia. 

Simply put, it is the world's best tuna. When Bluefin tuna is presented as sashimi, its fat and protein are harmoniously balanced, and as soon as it touches your tongue, it melts flawlessly in your mouth and leaves a wonderful after-taste. Get some while you can and taste the difference. We know you'll be back for more (when available)!
A-grade Australian Bluefin Tuna Sashimi  comes:
Fresh
Thinly sliced
250g per serve
Ready to eat with soy sauce, wasabi and pickled ginger