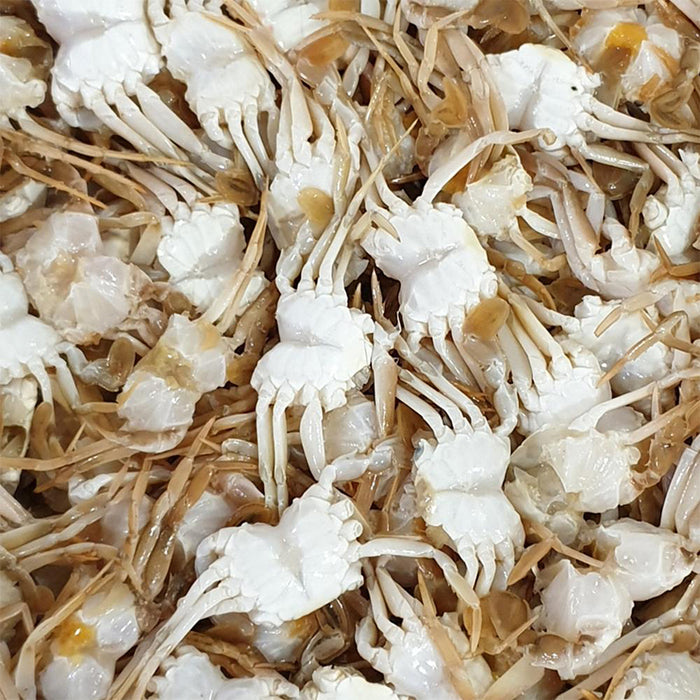 Natural Baby Crabs (Crablets) Raw per kg (Frozen)
Sold out
Original price
$15.99
-
Original price
$15.99
Got a craving for something different in your meal? Maybe you're just craving something salty and tasty. Have you decided to plan a delectable image for your delicious meal? Well, put your craving to use with these delightful crablets. 
Crablets are young crabs with a soft shell similar to prawns and a similar taste to their larger relatives. This makes them ideal for frying because they are totally edible and will soften even more when cooked. Crispy crablets is a popular recipe, these are seasoned small crabs dredged in cornstarch and seasonings then deep-fried until crispy. The best part is you can eat them whole!
Easy to cook and easy on the wallet.  If you haven't tried these before you're definitely missing out. Simply order yours today and search for a few recipes online.  We're sure you'll be back for more! 

Natural Baby Crabs (Crablets) come:
Frozen
Raw
Sold per kilo

Product of Vietnam