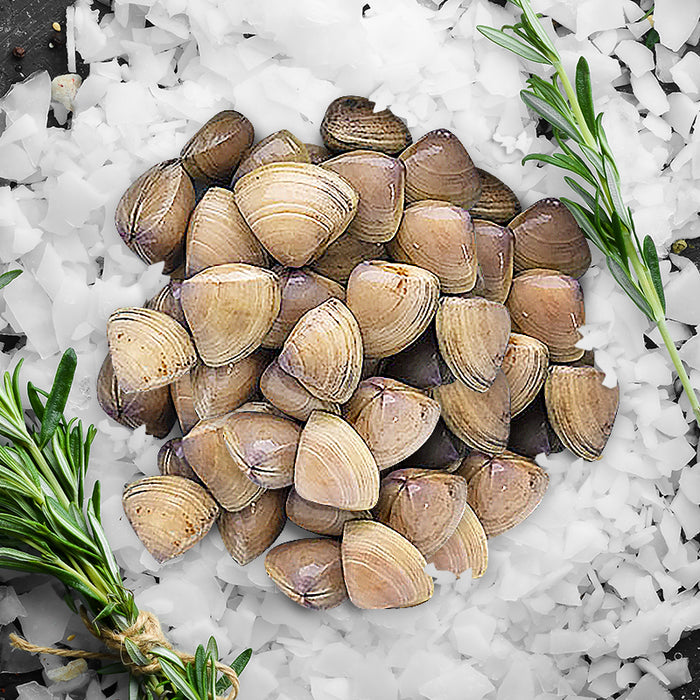 Cloudy Bay Diamond Shell Clam per kg
Sold out
Original price
$32.99
-
Original price
$32.99
The Diamond Shell is characterised by its sweet, fresh sea spray aroma, and clean 'wild ocean' flavour. Naturally full of plump meat, has a beige coloured shell with a rich, deep coloured meat and white tongue. When cooked, the clam exhibits a fresh, fragrant scent of seaweed, with a rich, buttery flavour and a discreet nutty aftertaste.
Cloudy Bay Clams are pioneers in the industry of harvesting surf clams along the coast of New Zealand. It has successfully undergone both fishery and chain of custody audit and its surf clams can now carry the Friend of the Sea international sustainability seal of approval.
The Diamond Shell is great for a broad range of preparations – eaten raw, steamed or added to various recipes that include the shells for appearance. Clams are a low fat, high protein seafood choice with an above-average amount of healthful minerals such as selenium, zinc, iron and magnesium and B vitamins like niacin.
Cloudy Bay Shell comes: 
Frozen
in 1kg bags
Product of New Zealand