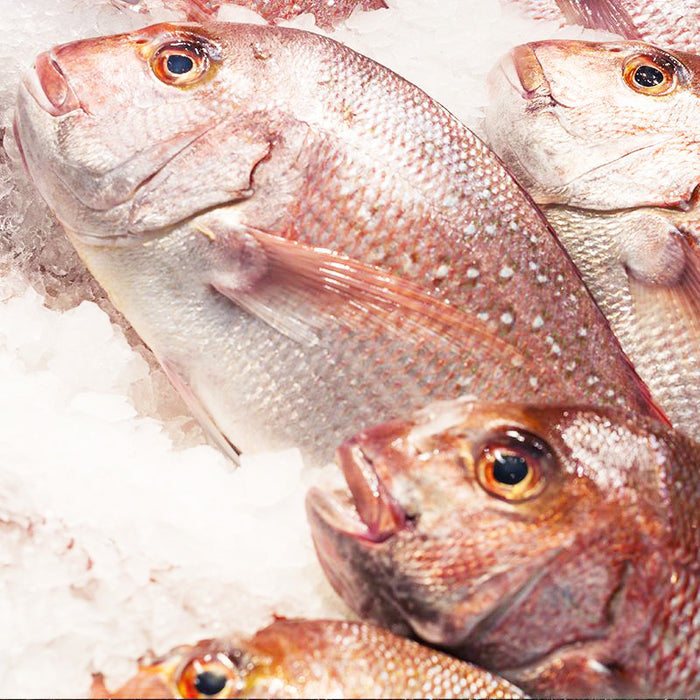 Fresh NZ Snapper Longline Whole Fish 500g-1kg (Cleaned)
Sold out
Original price
$14.99
-
Original price
$23.99
Caught in the coastal waters of New Zealand, Snapper is best known as the most versatile seafood amongst chefs. It provides excellent lean protein and white meat that has a distinct sweetness. Intriguing enough, the mild white meat does not have a fishy flavour. 
Available year-round, this goes well with crumbs on skillets and even better when steamed. If you're looking to surprise your tastebuds, Snapper is the answer.
Longline fishing uses baited hooks along a line that only corrals targeted fish while purse seine fishing uses a net that risks collecting non-targeted fish. Fishes caught in longlines have a whiter flesh and gives a firmer fillet due to minimal damage to the fish. Chefs and fish experts have both agreed that line-caught fish has a much higher quality.
Snapper comes: 
Fresh
Whole Fish
Head on, scaled and gutted 
500g-1kg weight based on weight before the fish is cleaned
Product of New Zealand