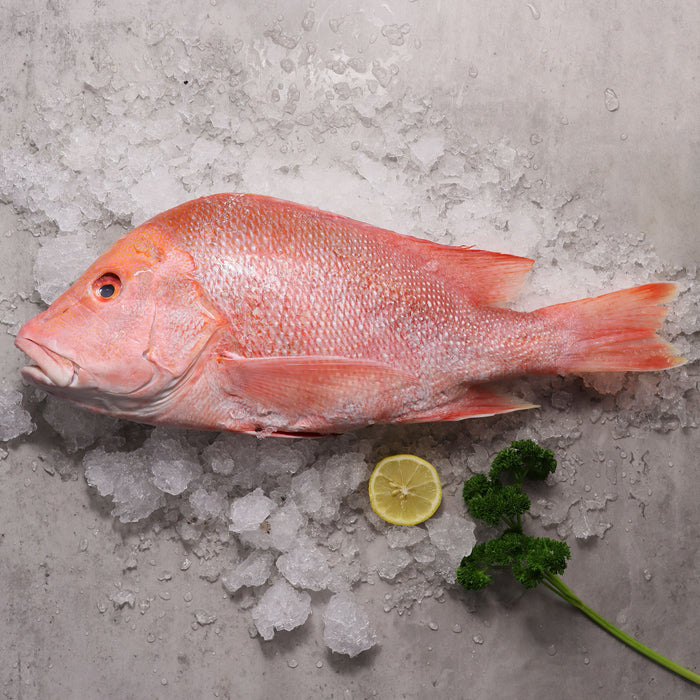 Fresh Whole Large Red Emperor Fish
Sold out
Original price
$112.00
-
Original price
$140.00
Take a bite out of one of our majestic fish! The red emperor is regarded as the best-savoury fish on the planet! Sink your teeth into its sweet sea flavour and delicate, flaky, juicy, and luscious meat. Sustainably obtained from North QLD pristine seas.
It's a stunning and alluring fish to showcase either whole or as a skin-on fillet to flaunt off its vivid red skin and pure white flesh. You can cook it whole in the oven or steam it, or fillet it and fry it or cook it on the grill. To enhance its lovely sea flavour, we propose using Asian flavours and steaming or roasting them.

Red Emperor Fish comes:
Fresh

Whole

Cleaned for you (weight of fish shown before cleaning)

Product of Australia
Please note: The availability of this wild-caught seafood item depends on factors such as weather conditions, market condtions and your preferred delivery date.  We'll do everything possible to ensure you get your item when you want it, but there is a chance that this item will not be available on your chosen delivery date, in which case we would notify you as early as possible so you can select another item or make other arrangements.