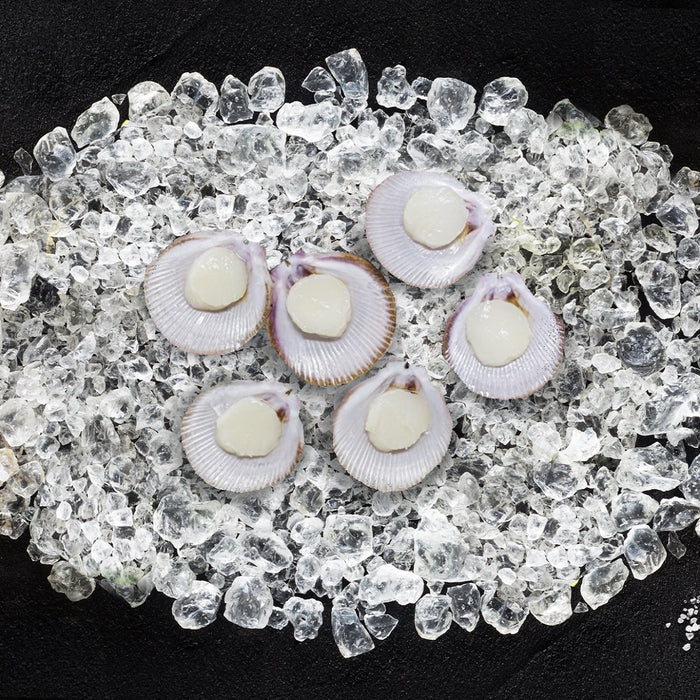 Half-Shell Roe-off Scallops (Small) per dozen
Sold out
Original price
$12.99
-
Original price
$12.99
The shape and sheen of the meat on scallops are exquisite. Omega-3 fatty acids, which are healthy fats that balance cholesterol levels and reduce the risk of heart disease, are abundant in scallops. Our scallops are sourced from Indonesia and preserve their original sea flavour.
Because it has more flavour than other scallops, you can prepare it with basic ingredients to bring out the inherent flavours of the scallops. If you want to steam them, add some ginger and shallots and cook for no more than 6 minutes - how easy is that? Alternatively, you can use these for grilling with garlic and butter, for example. See our
Scallop Recipes
for more ideas on how to cook scallops.
Indonesian Half-Shell Scallops Comes:
Frozen
Roe-off
Half shell (5-6cm shell size)
Sold per dozen
Product of Indonesia