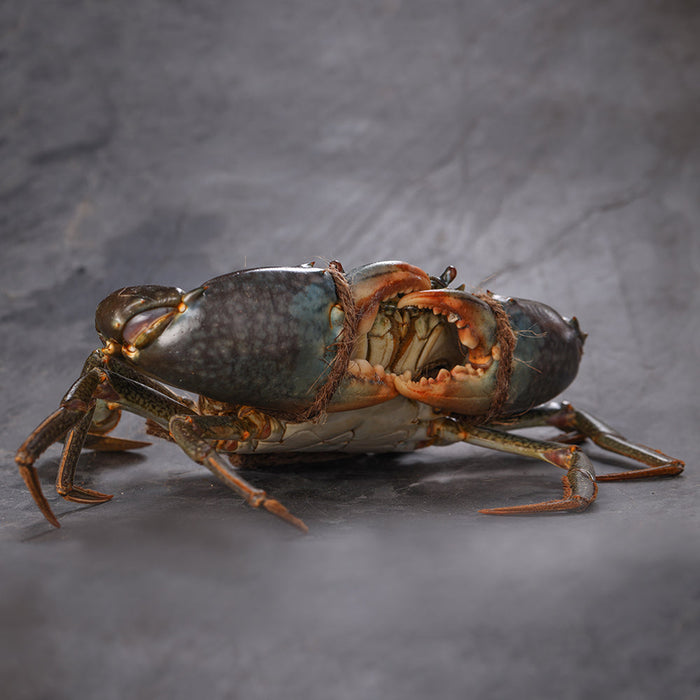 Live Australian Male Mud Crab (A-Grade, single claw)
Sold out
Original price
$49.00
-
Original price
$59.00
Sometimes mud crabs will drop a claw, but the rest of the crab is in perfect condition and  like our other A-grade mud crabs they are full of meat.  Often the remaining claw will be even meatier than usual since it only has one claw to maintain.  
These mud crabs are discounted and not always available so get yourself a bargain while you can.

They may be cooked in a variety of ways – you can simply steam them with ginger and shallot or their meat goes well with salads, soups, noodles, and rice. Or put your MasterChef hat on and make aromatic Singaporean chilli or pepper mud crabs. For more ideas on how to cook crabs see our Crab Recipes.

For those who do not know how to prepare/clean a crab, we have also prepared a blog post on how to do it. It's very simple and easy!
Single Claw Male Mud Crabs come:

Top A-grade quality
Live
With only one claw
Various size options

Product of Australia