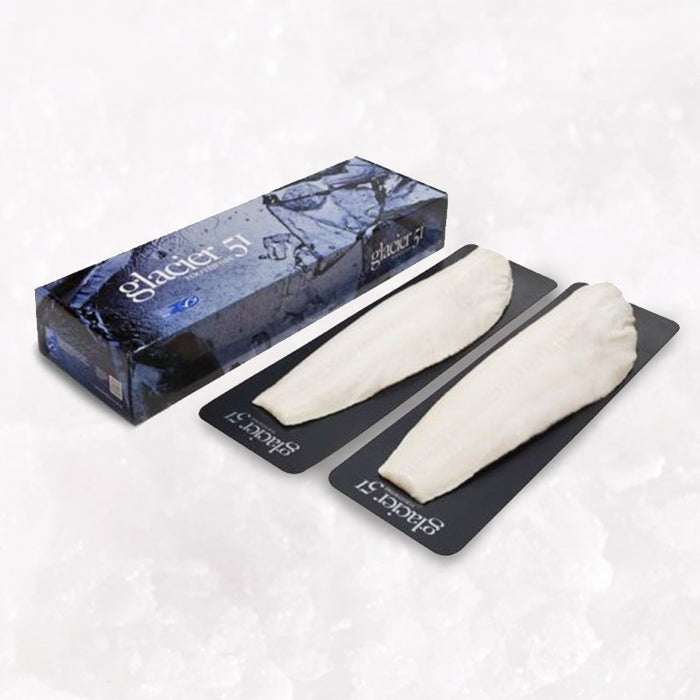 Patagonian Toothfish Fillets (Glacier 51) per 1kg (Frozen)
Sold out
Original price
$113.00
-
Original price
$140.00
Glacier 51 Toothfish, known as Patagonian Toothfish, is the "white gold" of the Antarctic lands. Isolated deep in the sub-Antarctic from mainland Australia lies one of the most inhospitable islands in the world – Heard Island.
This fish is a rare delicacy with an incredible taste. Projecting wagyu-like characteristics with a complex, yet delicate mouthfeel that coats the palate appealingly, making it a pleasure to eat. Its snow-white flesh and broad scalloping flakes display a clean and sweet flavour and the elegant balance of flavour and texture in Glacier 51 Toothfish provides a culinary versatility rarely found in fish fillets.
With a high fat and Omega 3 content, Glacier 51 is well suited to both dry and moist heat preparations, with the flesh providing a perfect canvas for any number of flavour profiles and combinations, making it well suited to a broad range of cuisines. For more cooking ideas, look at our Patagonian Toothfish with Miso Butter.
Patagonian Toothfish Fillets comes in:
Individual vacuum packaging
Frozen

Product of Australia