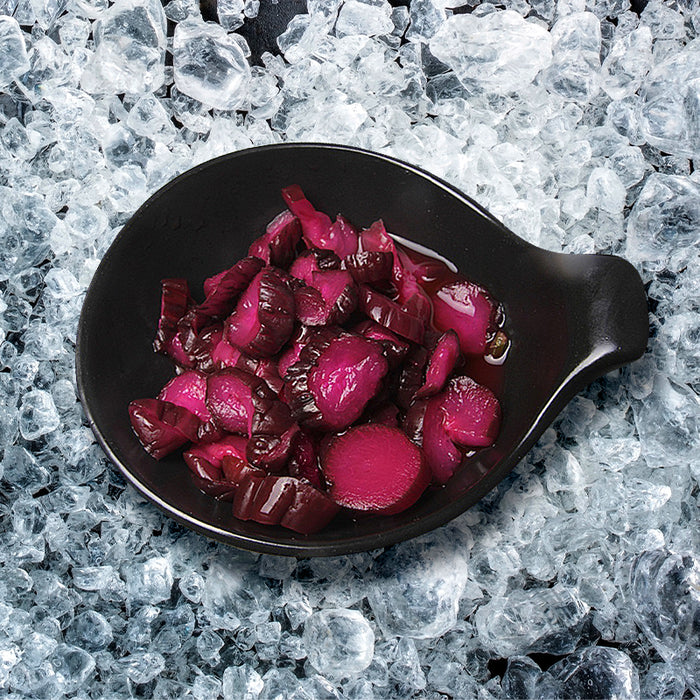 Japanese Style Pickled Radish (Shiba-zuke) per kg
Sold out
Original price
$8.95
-
Original price
$8.95
The Shibazuke originated in Kyoto. These salty and slightly sour sliced radish has  a beautiful natural purple colour from purple shiso leaves.
The beautiful hues of purple, rosy pink of vegetables medley truly captures the taste of nature, making this pickle extra special. If you have a thing for pickles, it's hard not to fall in love with Shibazuke.
They're also known to provide numerous health benefits such as vitamins, fibre, and probiotic cultures that promote digestive health.
Shibazuke comes: 
Ready to eat
Fresh (not frozen)
In 1kg bulk package 
Product of China