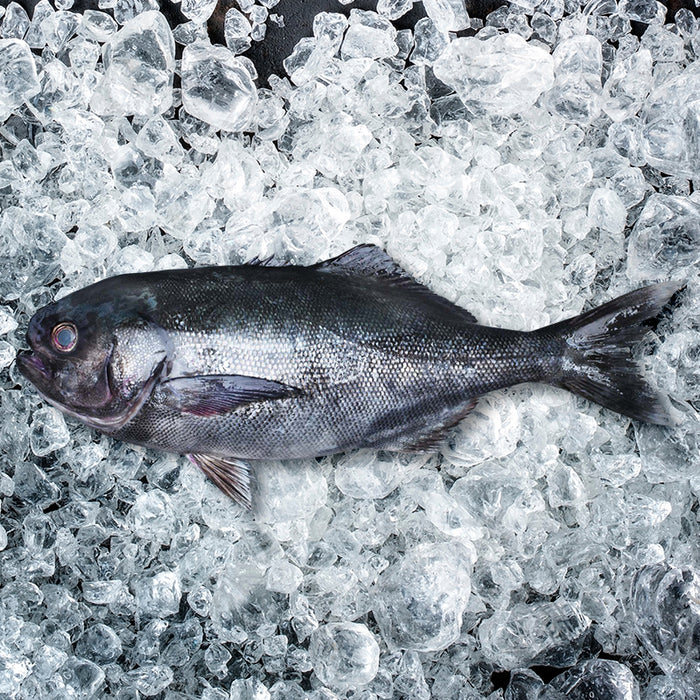 Fresh Wild-Caught Blue Eye Cod Whole 3kg per fish
Sold out
Original price
$114.00
-
Original price
$114.00
Our blue eye cod comes from waterways brimming with life, a coastal catch of a valued fish from the pristine waters of New Zealand. Tempting you with a soft and delicate flavour that nature has delicately fashioned to be the best of nature.
Because of its firm, juicy, and mildly flavoured white meat, it is a very versatile fish. Grilled or fried is the finest way to eat them. For an extravagant meal, we recommend serving it with freshly steamed or sautéed veggies and a drink of chardonnay.
Blue Eye Cod comes:
Fresh
Cleaned
Min of 3kg (based on weight before cleaning)
Product of New Zealand 
Please note: The availability of this wild-caught seafood item depends on factors such as weather conditions, market condtions and your preferred delivery date.  We'll do everything possible to ensure you get your item when you want it, but there is a chance that this item will not be available on your chosen delivery date, in which case we would notify you as early as possible so you can select another item or make other arrangements.