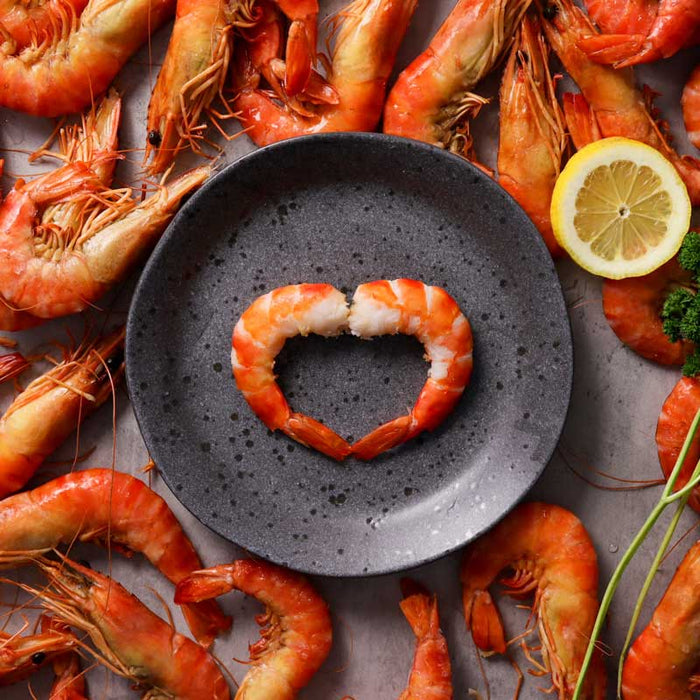 3kg Value Pack: Extra Large Australian U10/15 Cooked Tiger Prawns (Frozen)
Sold out
Original price
$99.99
-
Original price
$99.99
We never have enough of those delicious, juicy prawns. This value pack—which, in my opinion, ought to be called a "super value pack"—gives you a sizable quantity of cooked tiger prawns, enough to keep your freezer consistently stocked with these delectable delights for a few weeks.
These extra large Australian tiger prawns are very flavorful and have a terrific crisp bite to the meat. Because of their sweet, savoury flavours, these prawns are a perennial favourite. In addition to being flavorful and savoury, these prawns are also rather high in minerals, vitamins, and protein.

Serve these cooked tiger prawns with seafood cocktail sauce or take them to the next level by whipping up some fancy cold dishes with them. 

Order now to experience our savoury, freshest seafood your way!
Extra Large Australian U10/15 Cooked Tiger Prawns come:

Cooked
Frozen
Extra large in size U10/15 (around 22 to 33 prawns per kg)
Sustainably farmed
Whole and unpeeled
Sold per 3kg
Product of Australia
Visit our blog to learn more about How to Pick the Perfect Sized Prawn! We have gathered all of the sizes together on one page for your convenience. 

Feel free to bookmark this page and refer to it from time to time while shopping for seafood.