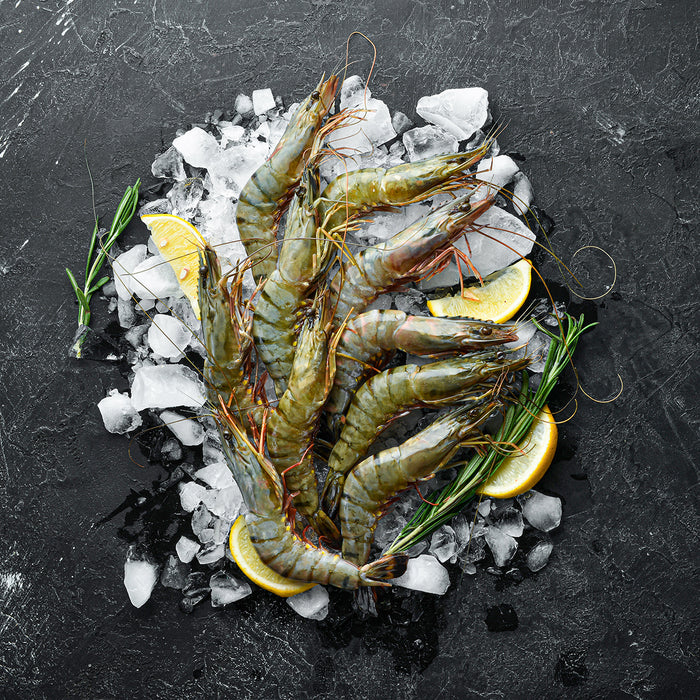 3kg Value Pack: Large U16/20 Raw Tiger Prawns (Frozen)
Sold out
Original price
$99.99
-
Original price
$99.99
Discover one of the ocean's most sought-after prawns! In Australia, U21/30 Tiger Prawns are the most widely used aquaculture shrimp. Cooked tiger prawns are a healthy addition to your diet if you're also trying to lose weight. As much protein as chicken or lamb, but with less calories, is found in prawns. Have a bag or two of these convenient prepared tiger prawns that have been frozen and are ready to thaw, consume, or add to your favourite cuisines.

These frozen prepared prawns can be cooked in a variety of quick and delicious ways, including deep-frying, pan-frying, stir-frying, grilling, and barbecuing. For these prawns, you may also use straightforward sauces, and they will still taste fantastic. When it comes to these exquisite tiger prawns, you can never go wrong.

Providing you with the freshest gifts of the sea all laid out for you. Order now!
 Fresh Tiger Prawns Raw U16/20 come:
Raw
Frozen
Large Size U16/20 (~36-44 prawns per kg)
Sold per 3kg

Product of Australia
Visit our blog to learn more about How to Pick the Perfect Sized Prawn! We have gathered all of the sizes together on one page for your convenience. 

Feel free to bookmark this page and refer to it from time to time while shopping for seafood.