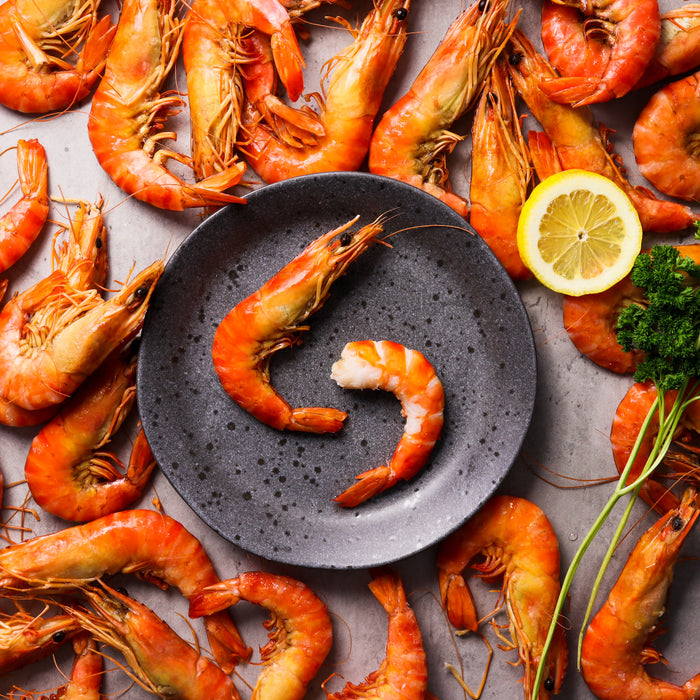 Extra Large Australian U10/15 Cooked Tiger Prawns per kg (Frozen)
Sold out
Original price
$32.99
-
Original price
$32.99
Our Extra Large U10/15 Cooked Prawns have a lovely almost glistening colour when raw and are bright reddish-orange when cooked. They are harvested along the waters in eastern Queensland and northern NSW where these renowned for producing the best tiger prawns in Australia because of the waters and the tropical climate.
These Extra Large U10/15 Cooked Tiger Prawns are rich in flavour with very moist flesh making them perfect for tempura dishes, casseroles, soups, and even pasta. For more ideas on how to cook prawns see our Prawn Recipes.
Our Large U10/15 Cooked Tiger Prawns come:
Whole and Unpeeled
Cooked
Frozen
Sold by the kilogram
Product of Australia
Visit our blog to learn more about How to Pick the Perfect Sized Prawn! We have gathered all of the sizes together on one page for your convenience. 

Feel free to bookmark this page and refer to it from time to time while shopping for seafood.